2000 Centurion 24 Hour Race Photos
02-03 September 2000
Coburg Athletics Track, Coburg, Melbourne
Here is a selection of photos from this year's race. I hope you can capture some of the excitement from viewing them. Are you tough enough to take the challenge yourself?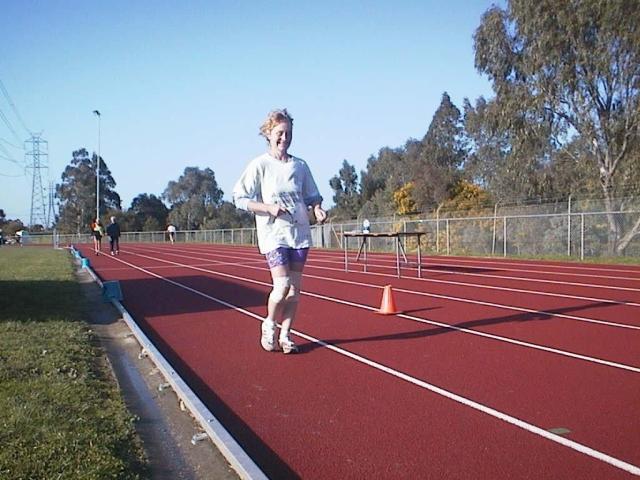 Carol Baird (C39) of Canberra finishes fresh as a daisy after shattering the Australian Residential records for 100 km, 100 miles and 24 hours. Her 100 mile time was a world class 21:26;10. TYhis was Carol's third Centurion finish in less than 12 months.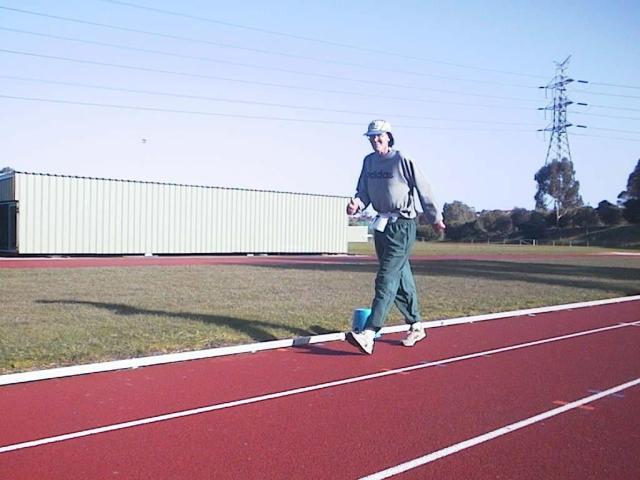 Robin Whyte (C29) of Canberra did it in 1996 and did it again last year and he was back again to get a third Centurion badge with a fine performance. His time this year was 22:29:32 and came after a very even walk.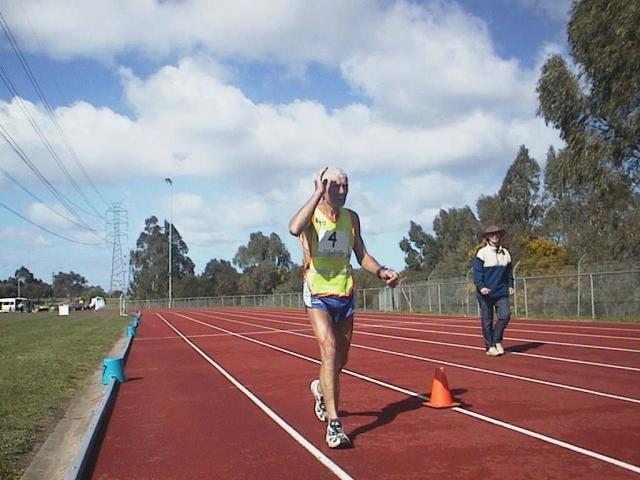 Boyd Millen of England adds an Australian Centurion membership to his British (1995) and Continental (1999) Centurion memberships. Here he is finally crossing the line after 402 laps of the athletics track.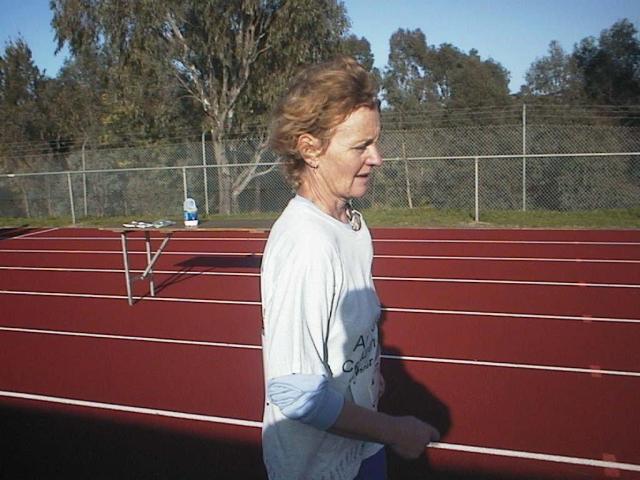 Carol concentrates on Sunday morning as she gradually closes in on the 100 mile mark.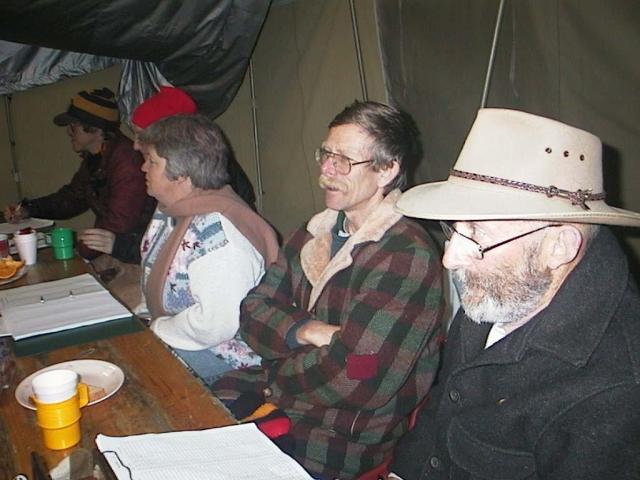 The recorders show the strain as they stay awake all night to tick off the laps for the competitors.
| | |
| --- | --- |
| | |
| Boyd is given a beer by race durector Tim Erickson after his successful finish. Where else do you get a beer as well as another Centurion badge? | Robin and Carol are rugged up against the cold and wet in the early hours of the morning - no stopping just because it is nighttime. |
Tim Erickson
06 Sept 2000