2007 Centurion 24 Hour Race Photos
21-22 April 2007
Coburg Athletics Track, Coburg, Melbourne
Here is a selection of photos from this year's race. I hope you can capture some of the excitement from viewing them. Are you tough enough to take the challenge yourself?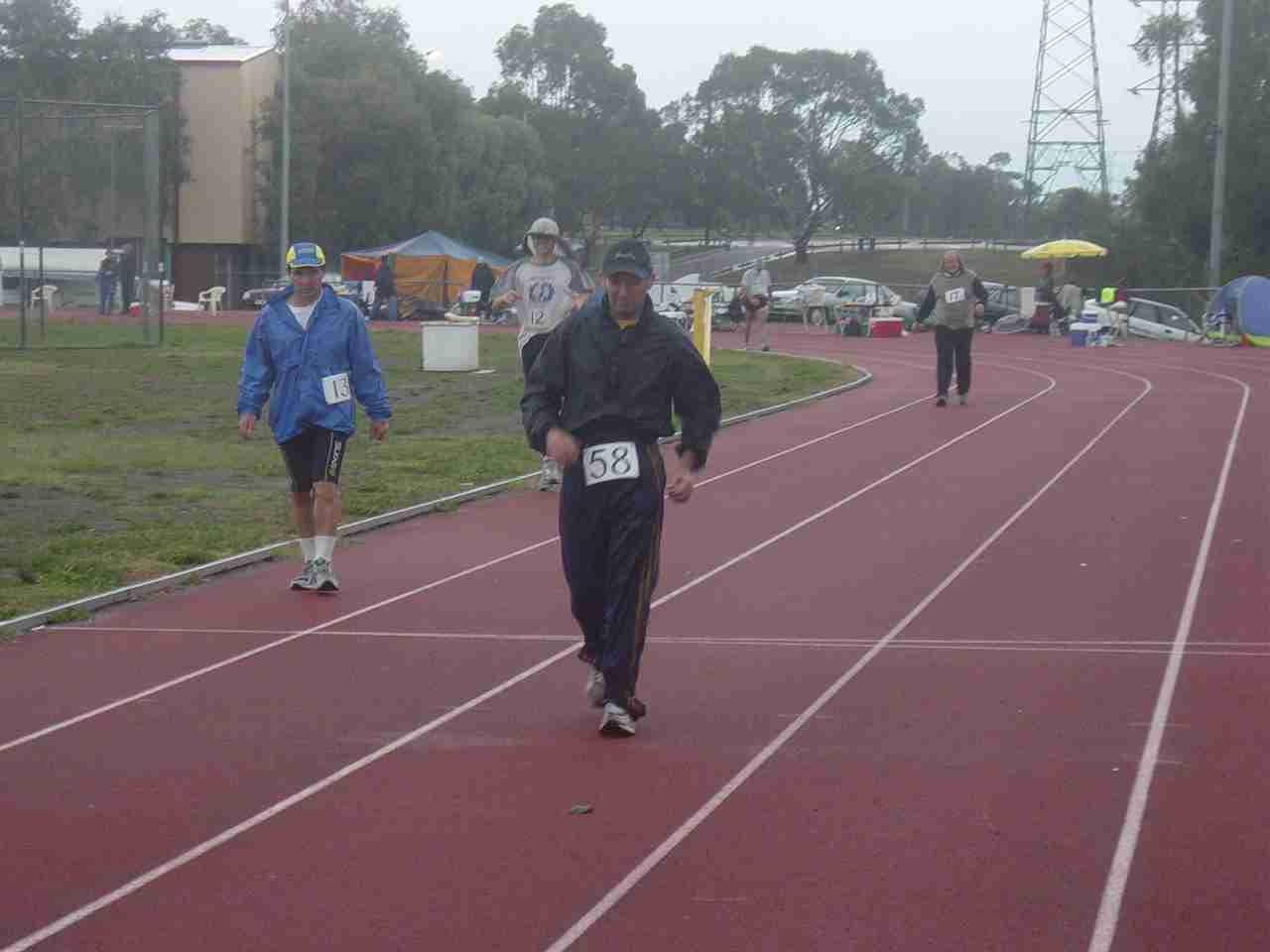 Winner Terry O'Neill (C 18) passes the 100 mile mark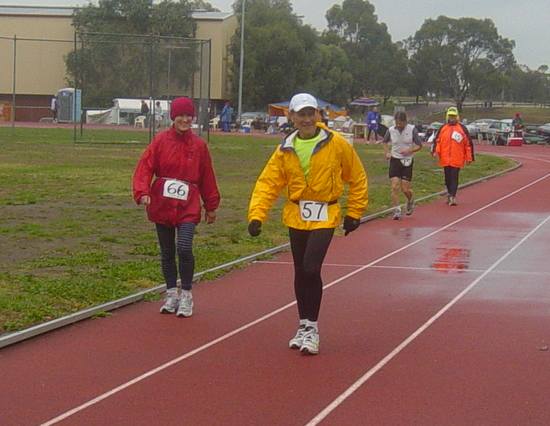 Second place getter Geoff Hain (C 48) passes the 100 mile mark, his 6th successful centurion walk in less than 3 years.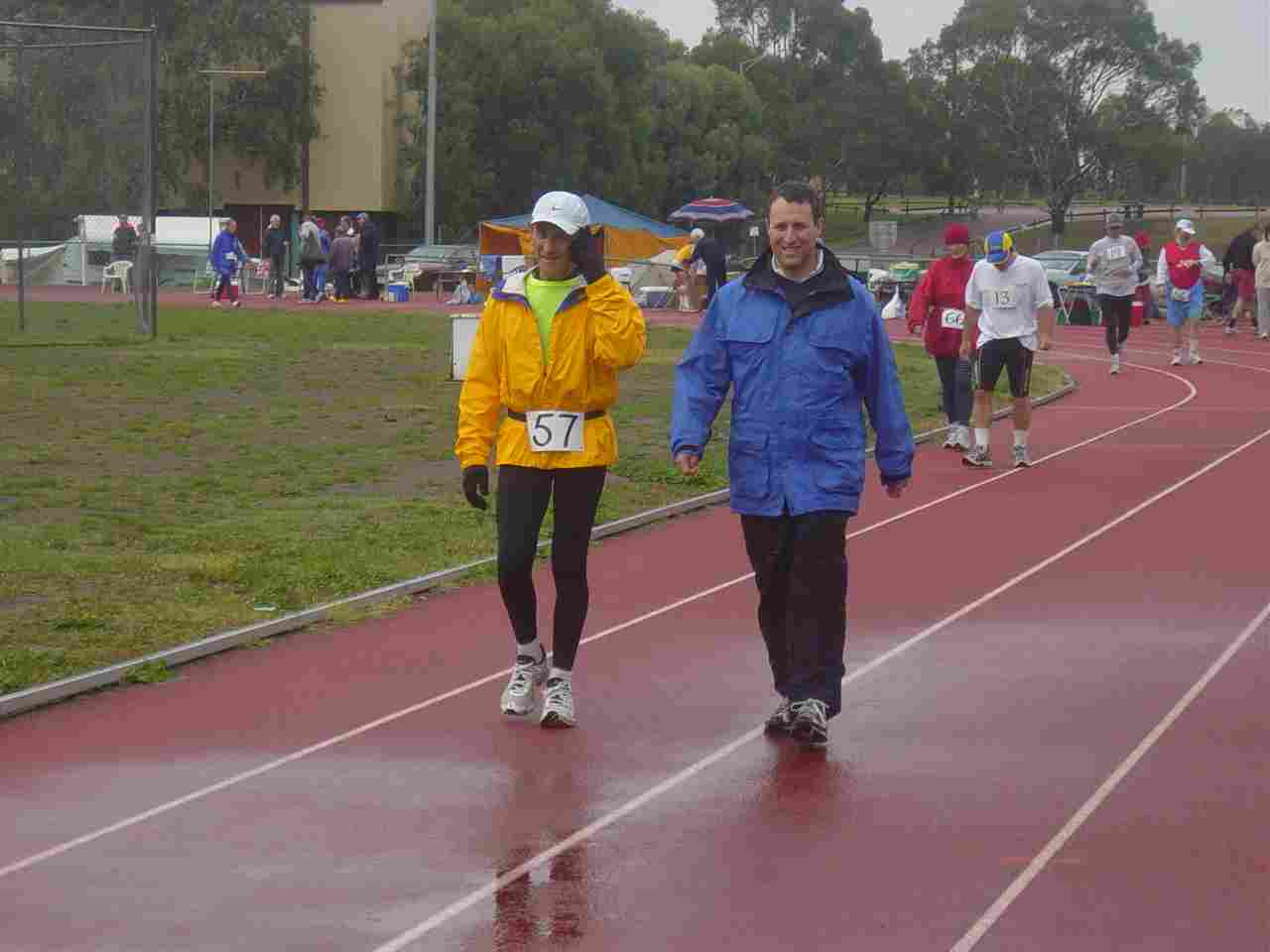 Geoff enjoys the moment with his support crew, son Peter, after achieving yet another milestone in his successful ultra career.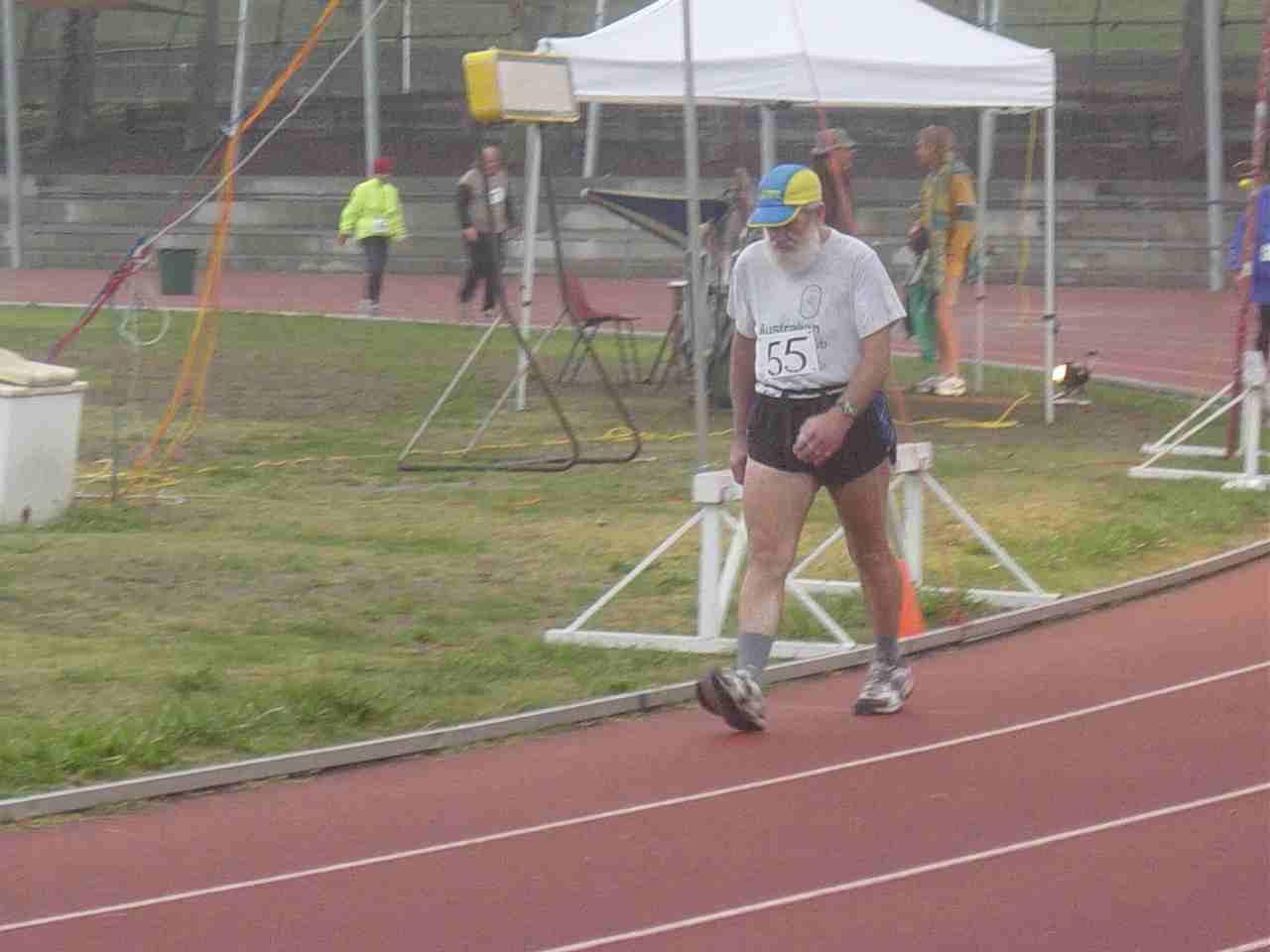 Louis Commins just failed to nail centurion membership with his 24 Hour distance of 160.150 km.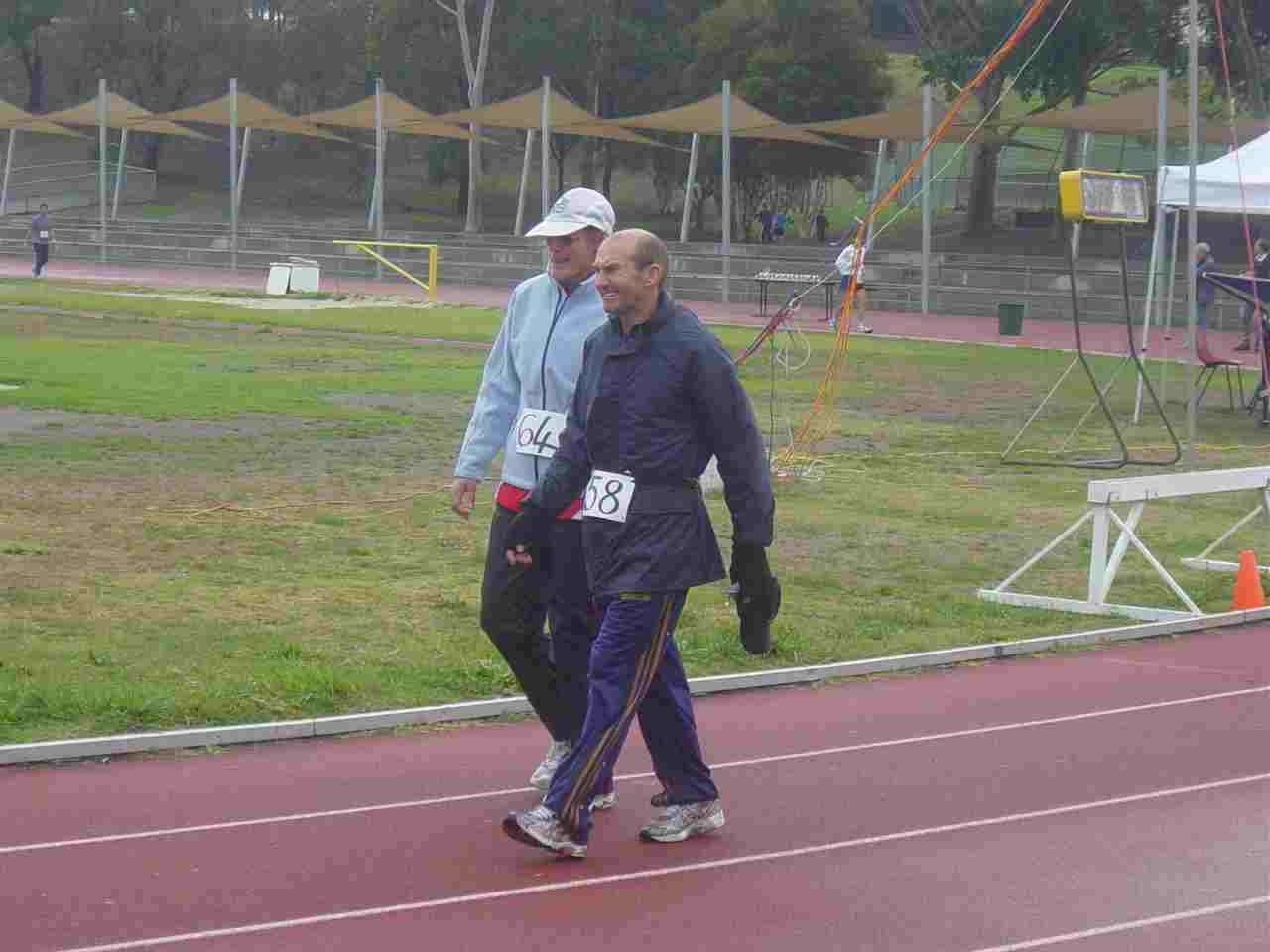 Terry O'Neill and Karyn Bollen won the Australian 100 km championships, the second year in a row for these two active centurions.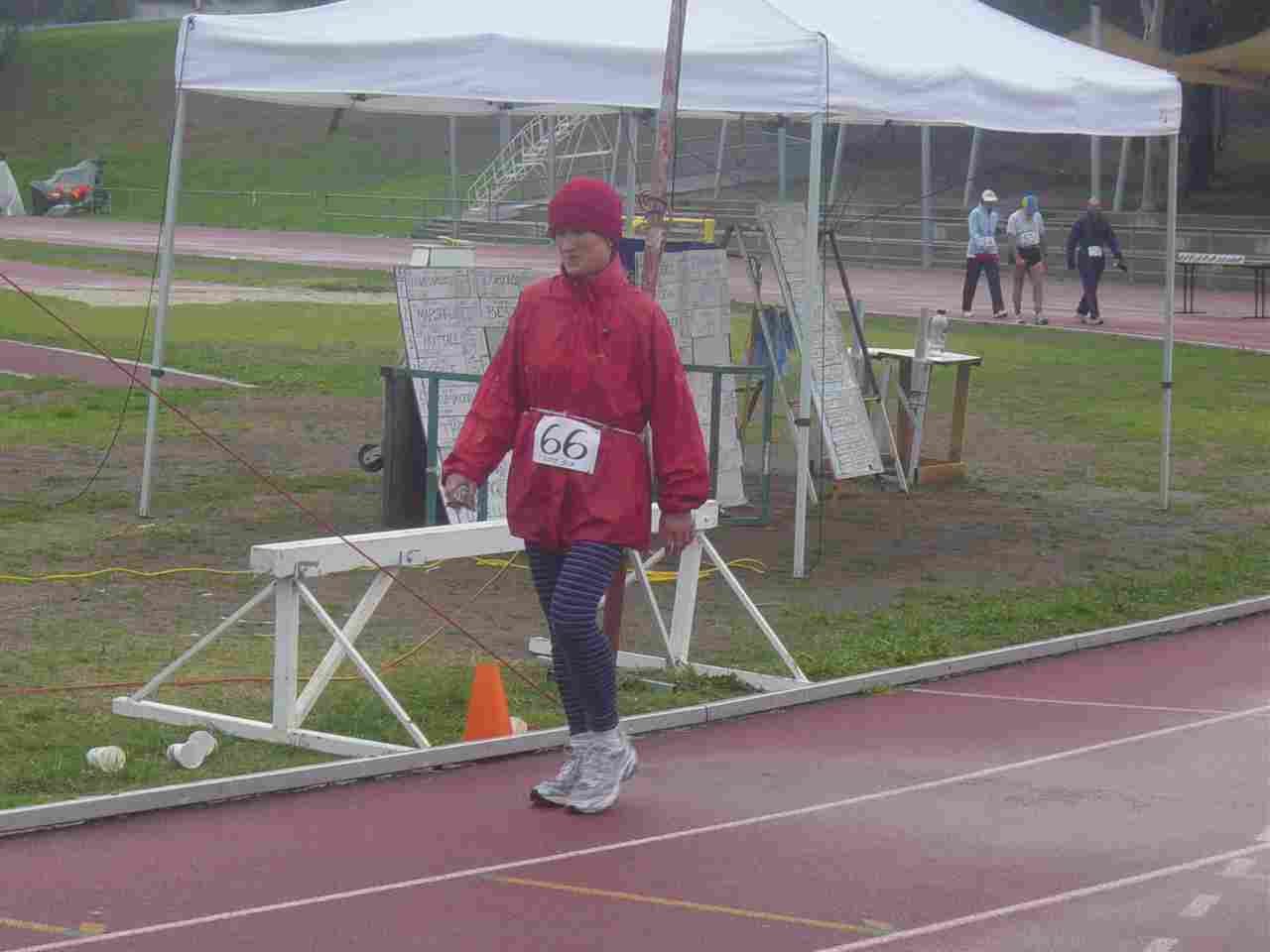 Catherine Cox achieved a great first up effort, completing 149.021 km in the 24 hours.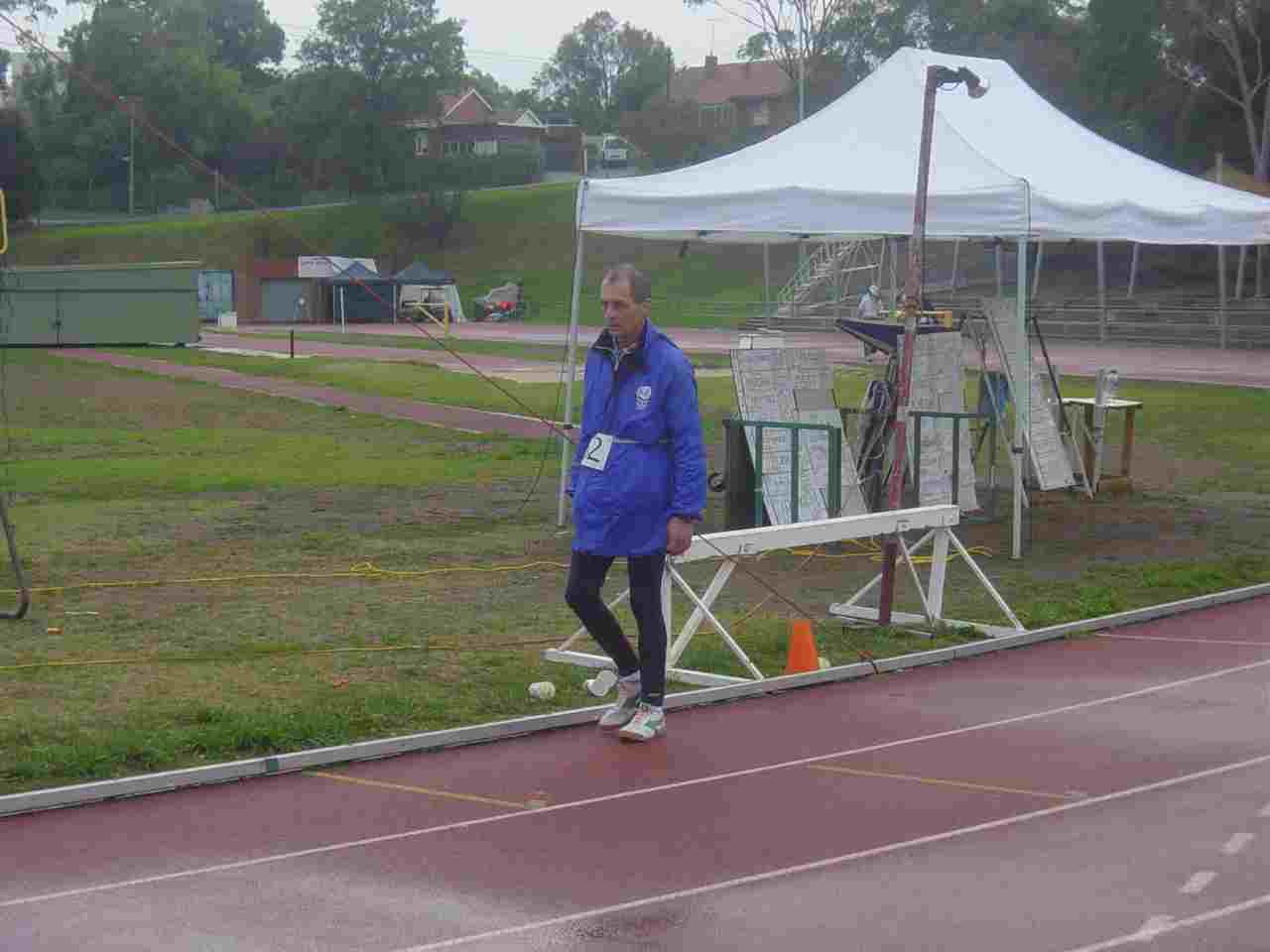 Rudolf Skrucany improved on his 2006 performance, walking 117 km this year. Will 2008 see him get his centurion badge?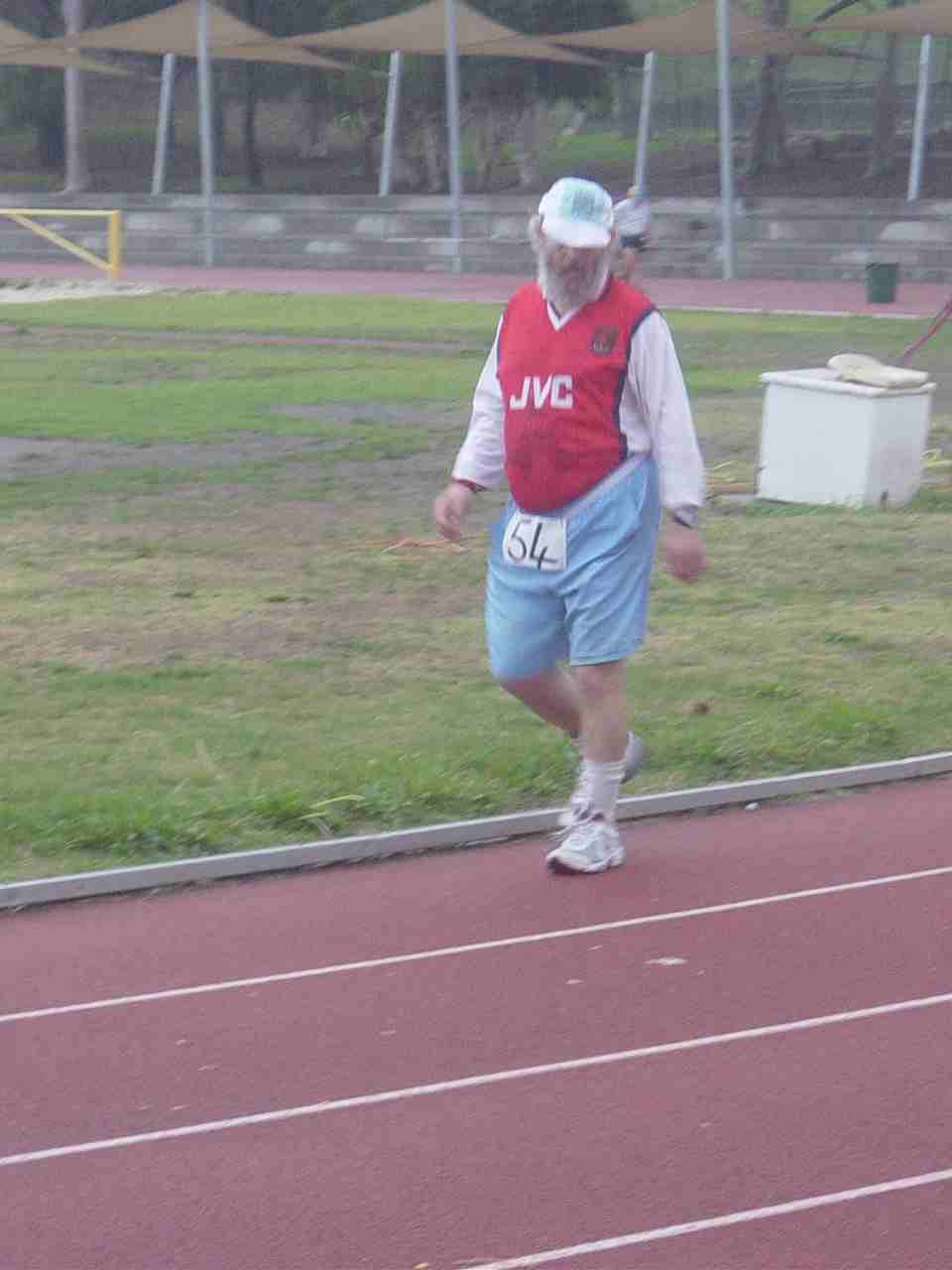 David Attrill attempted his first 24 hour walk, finishing with a great 140.950 km. Will we see 100 miles next year?
Canberra walkers Pat Fisher (C 53) and Sharon Chomyn in action.
Tim Erickson